Industrial borescope for subway air cylinder inspection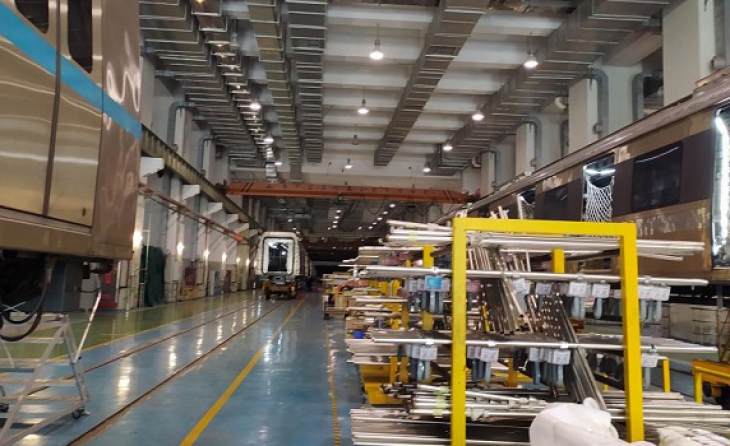 Overview:
     The representatives of the customer are mainly responsible persons of the maintenance department and the purchasing department. After listening to our technical staff's explanation of the product through online communication, the relevant responsible personnel of the customer actually operated the BV series industrial borescope (purchasing the prototype), and affirmed the clarity of the equipment and other functions. After detailed communication and understanding, we learned that the customer's needs are as follows: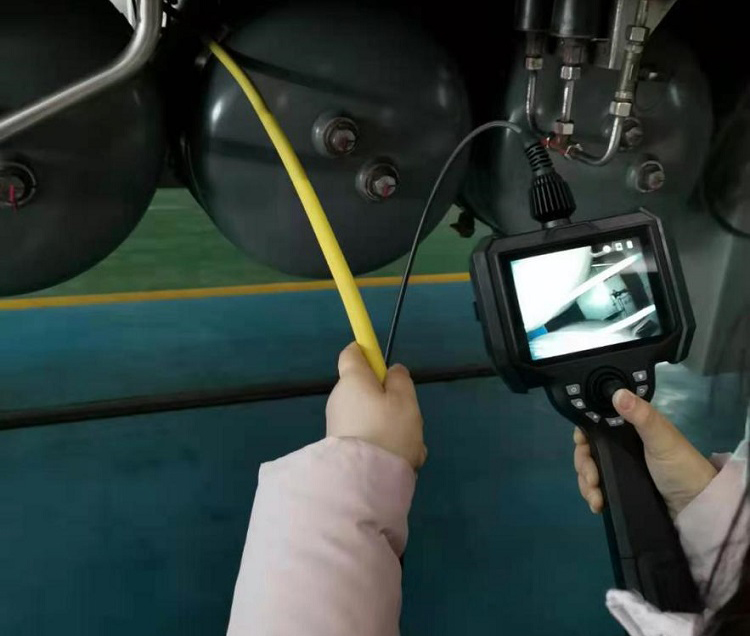 Customer demands:
  1. The definition requirements of industrial borescopes are high, and the requirements are not less than megapixels
  2. To detect insufficient ambient light, the device needs to have a brightness adjustment function, and the lighting brightness requirements are high
  3. The photos to be taken have custom naming and tagging functions
  4. Due to the large amount of shooting, the equipment needs to have a certain amount of storage capacity, and at the same time, it must be convenient for customers to export files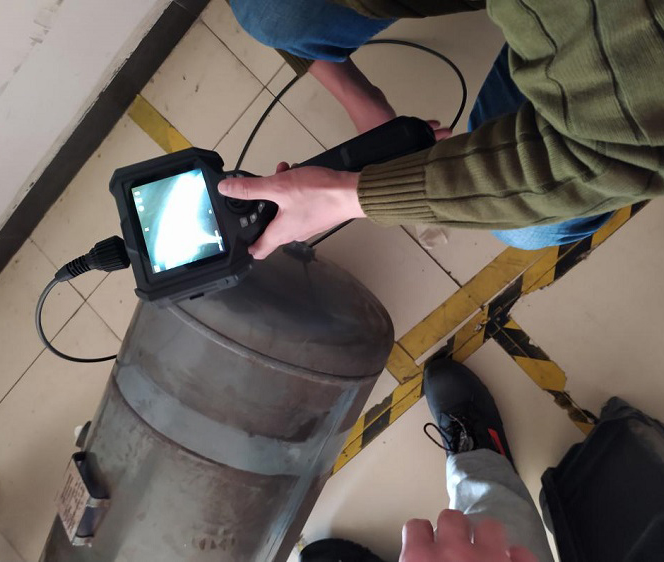 Actual testing conditions:
  1. Air cylinder detection
  2. The length of the observation section is 1.5 meters, and there is insertion detection at the bottom of the train, and the detection ambient light is low
  3. Mainly inspect the inside and outside of the cylinder, and it is required to clearly observe whether there are cracks, scratches and other safety hazards in the cylinder and outside
 Three, detection difficulties:
  1. The front end needs a fixed support
  2. Insufficient ambient brightness will affect the clarity
  3. The detection path around the cylinder is narrow, the detection range is large, and the front end can be flexibly rotated
  Solution:
  After further communication, the customer adopted the BV series of millions of high-definition products, and added custom accessories (plastic positioning sleeves). The product can adjust the brightness according to the needs, and its own illumination is high; it has a custom picture watermark function; it is equipped with a 32G memory card to prevent data loss, and it has an HDMI interface, which can be wirelessly transmitted by wifi.
  Service site:

  BV million high-definition intelligent series-industrial video borescope can quickly complete the visual inspection of the inside and outside of the air cylinder, and meet the brightness and clarity required by customers. The user is very satisfied with this service, but also for the future. The long-term cooperation between the two parties has laid a good foundation! At the same time, iborescope is honored to be able to serve such a first-class rail transit company, and we have learned a lot during this process!